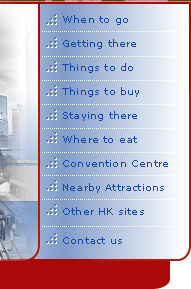 Do you know why the Blue House is blue?
Just before the return of HK to China, most government buildings were repainted. As they were planning to demolish the grey building at that time, they used the leftover blue paint from the Water Department to paint the building. That's how "Blue House" got its colour!

Home > Things to Do
Things to do in wanchai
Walk the "Architectural Heritage Trail"
Green House, tong-lau (shophouse), at Nos. 1-11, Mallory Street and Nos. 4-12 Burrows Street

Hong Kong Tuberculosis, Chest and Heart Diseases Association, part of the Ruttonjee Hospital, No. 266 Queen's Road East, Bauhaus architectural style

Wan Chai Market, at No. 264 Queen's Road East and Stone Nullah Lane, Streamline Moderne architectural style

Blue House, Nos. 72-74A Stone Nullah Lane

Yellow House, Nos. 2-4 Hing Wan Street

Nos. 186-190 Queen's Road East, tong-laus

"The Pawn", Nos. 60-66 Johnston Road, tong-laus

OVOlogue, Nos. 66 Johnston Road, tong-lau

No. 18 Ship Street, tong-lau

Nam Koo Terrace, No. 55 Ship Street

Starstreet Precinct, including No. 31 Wing Fung Street
Or take a trip along the "Cultural Heritage Trail"
Others